I'm so glad you found me! I'm looking forward to getting to know more about you and learn how I can help. Choose what you're interested in below to learn the best ways we can work together.
Individual Sessions
While I'll ask many questions to learn about your background and how you came to be where you are now, my style is practical and solution-focused in the present. I often send homework so be ready to do work in between sessions. Past clients have described me as a nurturing-Jewish-mother-therapist-coach. 
Here are a few things to know to work with me individually:
I don't take insurance or deal with insurance companies in any way.

I do all sessions via Zoom (even if you're local).

I don't take credit cards for individual sessions. All payments are made via Zelle or Venmo.

My rate is $400 per hour. First sessions are 90-minutes so are $600.

I see clients Tuesday through Friday between the hours of 8:00am-2:00pm, PST. There are

no

evening or weekend times available. 

If this all sounds good to you, email me at

[email protected]

and we'll schedule a time to connect and make sure we're an awesome fit.
The Couples Coaching Program
I've spent many years now working with couples and identifying the most effective strategies for creating connection, ease and joy in their relationships. I've found that weekly sessions often end up with couples going over the same arguments with no end in sight.
Instead, I've found that a combination of a jump start day along with bi-weekly sessions is a great way to turn the tide and create a positive, successful path forward in a shorter amount of time. 
The Couples Coaching Program includes the following:
We start our work together with an all-day jump-start session. In these sessions I obtain a thorough background of both partners so we can understand clearly what's gotten you to this point and what it's going to take to move forward. In addition, we'll dive deep into specific education and information to help you achieve an important mindset shift so you can move forward feeling inspiration and hope. This all-day jumpstart session is 2800 USD.

After the jumpstart session, we'll meet bi-weekly for 90-minute sessions with a focus on what you can do

now

to improve your relationship. In our sessions I'll listen while also educating you on the unique way I approach couples' work. You'll have homework in between sessions where you'll practice what you've learned so you can integrate the concepts and really change your behaviors. The 90-minute couples sessions are 600 USD.
I always say that coming to me for couples' work is the same as going to a trainer if you want to get fit. If your only focus on fitness is the time you spend with the trainer, and you don't pay attention to what you're eating or your activity in between, then it's going to take you a very long time to get healthy. 
It's the same with couples work. You're going to learn so much in sessions with me but then it's about taking what you've learned and practicing it in your day-to-day life. I'll give you tools and strategies that will absolutely work, and a framework for creating consistency so you can keep trending upward, long after you've finished your work with me. 
As I always say, great relationships aren't built in a day. Great relationships are built daily. 
The Couples Restart Program
Welcome to The Couples Restart, a three-month program individually designed to create happiness, connection and fulfillment in your relationship! 
The Couples Restart Program is meant to move you to deeper emotional connection, ease and joy. You'll learn everything from how to create healthy boundaries to effective communication strategies. This program is backed by research and amazing success with couples just like you. I'm all about finding the fun and warmth in your relationship and ensuring that you're taking action from inspiration, not negative motivation. 
The Couples Restart Program creates real, lasting change due in part to the way it solves the big reasons couples often don't succeed in traditional therapy: 
Couples' therapy is a big commitment that often feels like it has no end. When there's no end, it's hard to keep momentum going and make the couples' work a priority. It can also feel overwhelming to add "one more thing" to your already full lives. 

Therapy is often scheduled at the end of a long day (so people are drained and not benefitting as much as they could). 

Couples therapy is often set up to fail in that the focus is on the time spent in therapy and "waiting for a session" to discuss something. By the time people get to therapy, they've often forgotten why they fought but are feeling angry for days until the next session. This, of course, can make your home life feel hostile and like nothing is working. When you're in the Couples Restart Program you have access to me daily so you can get interventions and tools

in real time

. 
The Couples Restart Program works because: 
It's making the couple a priority, but for a specific period of time. It's much easier to commit for the shorter term because there's a clear beginning and end. 

Habits take an average of 66 days to create (and break). Three months ensures that these new relationship habits will stick for the long-term. 

We set clear, individualized goals so you know if it's working. Instead of just ideas and thoughts there are actionable tips/tools taught to reach those goals with minimal time. 

Doing sessions via Zoom means that all the time traveling to and from therapy is eliminated allowing couples to put their energy where it's needed most. 

Having access to me as things arise is a huge piece. Couples aren't waiting for a session to talk about a hurt from a week ago. Instead, they can stop painful, habitual cycles in the moment. 

The Couples Restart program will change your worldview. You won't just be thinking about different things, you'll be thinking differently about things. 
What The Couples Restart includes: 
One day intensive session via Zoom from 9:00-3:00 PST with an hour break for lunch. Different times will be structured for couples living in different time zones. This time will include:
An individual history of both partners

Education and teaching around my specific (and different) relationship concepts and tools 

I

dentifying specific goals

An individualized homework plan which is divided into weekly increments for the next four weeks (this homework is sent the next morning) 

Two, 1.5-hour sessions via Zoom over the next two months (one per month) where we will:

Update progress on goals

Identify what's working and what's not

Set any new goals as needed or refine current goals

Create a new individualized homework plan for the next four weeks (sent the next morning) 

A final 60-minute session at the end of the third month. Afterwards, I'll send a final individualized summary of the tools that have worked for you and how to proceed moving forward. 

Access to me, via an app called Voxer, with any specific questions or issues in between sessions. This is critical as dealing with issues in a timely way helps stop old, negative patterns. I get back to Voxer messages within 24 hours (although the vast majority of responses are within just a few minutes or hours). 
All-Inclusive Fee: 7500 USD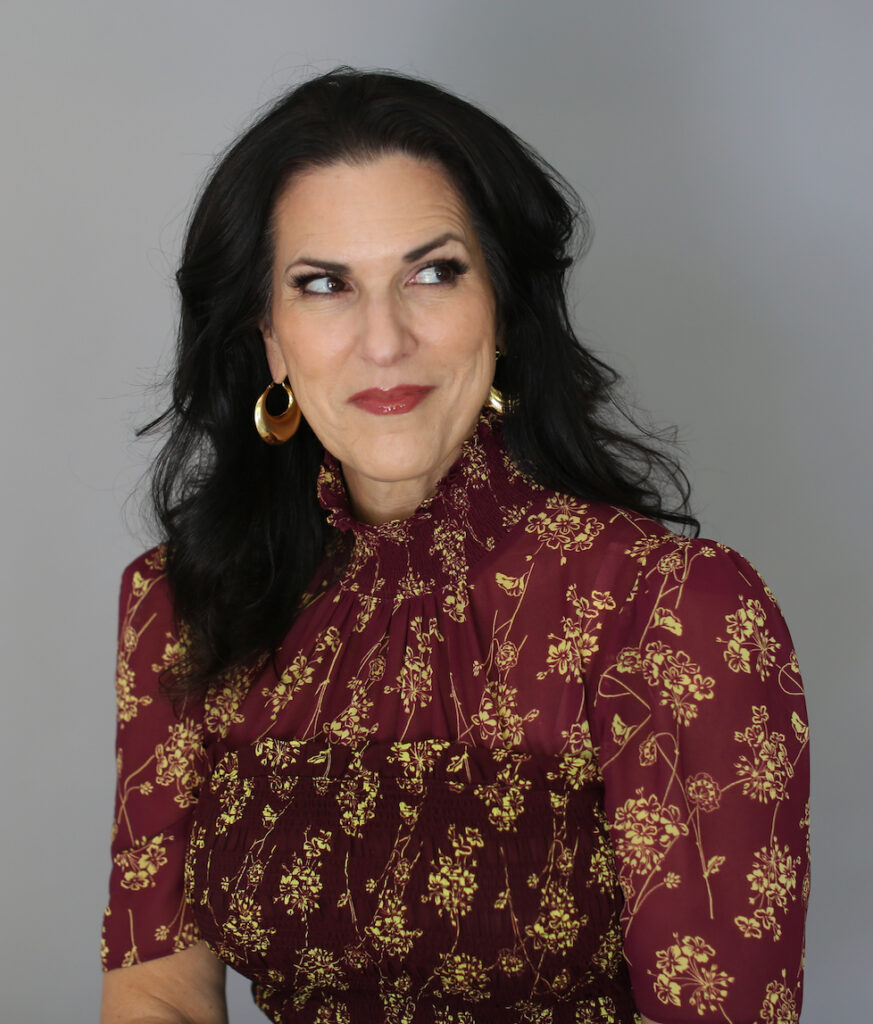 Get your weekly dose of inspiration to keep you on track!
Subscribe today to get my weekly thoughts, best practices and funny stories (you won't believe my life!). This weekly reminder will keep you motivated to stay on the path to creating connected, happy relationships (especially the one with yourself)!