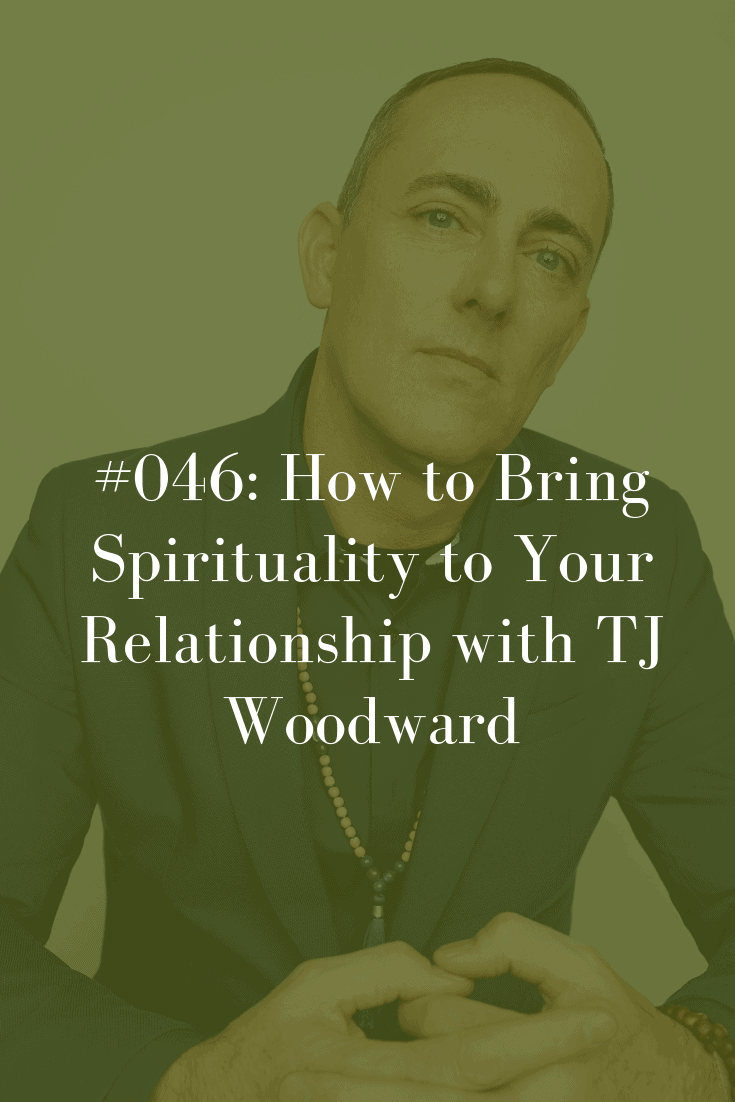 In today's podcast I interview TJ Woodward. TJ is a bestselling author, inspirational speaker, and awakening coach who has helped countless people through his simple, yet powerful teachings. 
He's the author of Conscious Being: Awakening to your True Nature and Conscious Recovery: A Fresh Perspective on Addiction. TJ is also the creator of The Conscious Recovery Method, which is a new approach to viewing and treating addiction. 
He was given the honor of being ordained as an Agape minister by Dr. Michael Beckwith and is also the founding minister of Agape Bay Area in Oakland, which is the first satellite community of The Agape International Spiritual Center in LA.
What You'll Learn Today:
What spirituality looks like in a relationship
Why spirituality and religion aren't the same thing
How spirituality can create connection and trust in your relationship

 

Top tips for bringing more spirituality into your relationship
If you're looking to deepen the connection with your partner, today's broadcast is for you!
Resources and Links:
For your free daily inspirational quotes go to: www.tjwoodward.com/inspire
If you're ready to take your relationship to the next level, check out my book